Thomas Park Trail System
This 0.86 mile trail was completed over the summer, and can be accessed from Thomas Park, Franklin School or at the corner of Lynn Boulevard and 6th Avenue.   The project was funded through the Illinois Safe Routes to School Grant Program.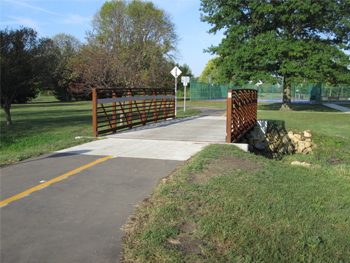 Westwood Building #2
Work on the interior of building two at Westwood is currently in progress. This project involves installing all plumbing, HVAC and electrical for the construction of restrooms, locker rooms, office, lounge, mechanical room, exterior and interior windows and a vestibule. Work on the court lighting system and the court surface will be beginning soon. The entire facility, which will be the new home for the Westwood Tennis Center will be open late this year or early next year.