In 1968, the Duis Recreation Center property was purchased and the facility was dedicated on April 6, 1970. The Duis Center originally consisted of a 25 yard swimming pool and diving well with one and three meter diving boards, two basketball/tennis courts with uni-turf flooring and a handball court. Other activities that the facility has had through the years are shuffleboard, bumper pool, ping-pong, arcade games, a nature center, and several various forms of fitness equipment. The building has also been home to the Sterling Stingrays Swim Club since it was completed.
The original exterior siding and roof of the building were replaced in 2009 as the first phase of construction. The parking lots have been resurfaced and a new north parking lot has also been added. The interior design was completed by Gary Anderson & Associates of Rockford with assistance from Sterling Park District staff. In April 2010, the Sterling Park District Board of Commissioners approved the bid for Sjostrom & Sons, Inc., of Rockford to complete the interior renovations. The interior renovations consisted of completely renovated lobby space, registration desk, staff offices, restrooms, locker rooms, fitness center, multipurpose room, upstairs viewing for both the pool and the gym and the addition of an elevator. Additionally, both pools, the pool area and the gymnasium were repainted and incorporated into the new color scheme and overall design. As a part of the construction, the gymnasium has been converted into the new home of the Sterling Park District's gymnastics program. The facility re-opened on October 29, 2010.
Facility operations are currently altered due to Tier 3 Mitigations. The swimming pool is only available for lap swim & water walking. Only one swimmer/water walker is allowed per lane. No group swim lessons, Stingray Swim Team, High School Swim Team or any other aquatic class/program are allowed; with the exception of one-on-one swim lessons. The fitness center is open, but operating at 25% occupancy (4 person limit). The gymnastics center is closed, but one-on-one instruction is allowed.
Face coverings must be worn over the nose and mouth at all times, except while in the swimming pool. The locker areas and showers are available at the Duis Center for lap swim & water walkers only. Reservations are taken at the facility by scanning your card on a first come first serve basis. Scanning your card reserves your spot for one visit only. You must also scan out.
Address
211 East 23rd Street
Sterling, IL 61081
Contact
Duis Recreation Center
(815) 622-6200
Facility Hours
Monday – Friday: 5:00AM – 9:00PM
Saturday: 9:00AM – 6:00PM
Sunday: 12:00PM – 6:00PM
Holiday Hours
Christmas Eve:  5:00AM-4:00PM
Christmas:  Closed
New Year's Eve:  5:00AM-4:00PM
New Year's Day:  7:00AM-4:00PM
Pool Hours
Lap Swim
Monday – Friday: 5:00-8:30AM, 11:00AM-1:00PM
Saturday: 9:00AM-12:00PM (only two lanes available)
Open Swim (No open swim at this time due to Tier 3 Mitigations)
Friday: –
Saturday & Sunday: –
Water Walking
Monday – Friday: 9:30-11:00AM
Memberships & Pricing:
For the most up to date pricing information, please view our current Activity Guide.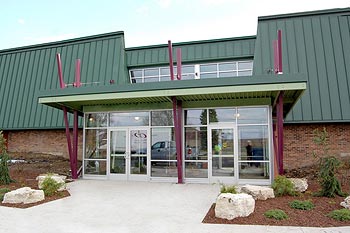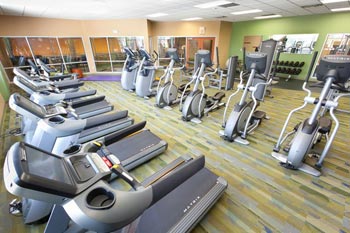 Location
Address:
211 East 23rd Street
Sterling, IL 61081